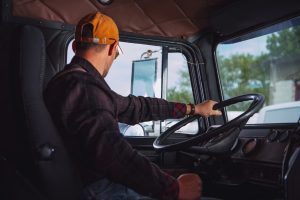 The ability to operate a motor vehicle safely and under control is a vital skill. Like all skills, they must continuously be worked on and practiced. To help permitted and licensed drivers maintain their driving skills, Mike's Driving School offers in-depth refresher and evaluation courses. Available at our Williamstown, New Jersey, location, these courses are led by professional instructors who educate students on a variety of important driving topics. Learn more about our adult refresher course and why it may be beneficial for you.
Our Refresher Course
Driving safely requires confidence in your ability to successfully maneuver an automobile, as well as your aptitude to stay out of harm's way. For some, their confidence can become lost, making driving feel more like a burden than a luxury. Reasons for this can include:
Previous accident: Drivers previously involved in automobile accidents, whether they were the driver or a passenger, may be wary about getting behind the wheel again.
Fear of driving: For some, driving can cause tremendous anxiety that limits the capacity to take advantage of this privilege.
Improper training: People not properly educated in driving may not be confident in their skills to safely operate a motor vehicle on the road.
At Mike's Driving School, our refresher course is designed to help drivers of all ages and experience levels regain that confidence to become safer and more skilled drivers. An in-depth training course, the refresher program focuses on several areas, such as:
Forward planning and observation
Anticipation of other drivers
The rules of the road
How to safely handle different types of weather and inclement conditions
Advanced car control
Awareness of speed and limits
How to calmly deal with road rage
Night driving
Navigation of more extensive highway training
After accident training – license reinstatement
Upon completion of the course, instructors will evaluate the driver's progress, informing them of the areas where they excel and where they need more improvement.
Reasons to Consider a Refresher Driving Course
Taking a refresher driving course can provide drivers with several benefits, like reducing their risk of getting into an accident or incurring a ticket. Additional reasons why drivers should consider taking a refresher course include:
Refreshing Your Driving Skills
The most noteworthy benefit of taking a refresher course is the chance to brush up on your driving skills. This course will help you perfect your current set of driving skills and encourage new advanced abilities. This is particularly useful if you passed your driving test a long time ago and want to brush up on your skills. It's also helpful if you haven't driven much in the past few years and want to get back into it again.
Opportunity to Learn Something New
In addition to helping you brush up on your knowledge of the road, enrolling in a driving refresher course provide the opportunity to learn new aspects of the skill. This can be especially beneficial if it has been some time since you took your road test, as a majority of states are continuously updating their rules of the road.
Getting a New Car
Over the years, car designs and technology have improved dramatically. For some, getting a new car that's significantly faster and more technologically advanced can be very intimidating. A refresher driving course will help you to get accustomed to it quickly and easily, allowing you to adjust your driving style accordingly.
Improve Your Driving Skills at Mike's Driving School
Whether you're brand new to the road or have been driving for years, you can benefit from taking the refresher course offered at Mike's Driving School in Williamstown, NJ. This engaging course led by seasoned instructors will help drivers feel more confident behind the wheel. Contact us today for more information about our driving refresher course as well as our other programs, including our defensive driving course and our teen driving course.