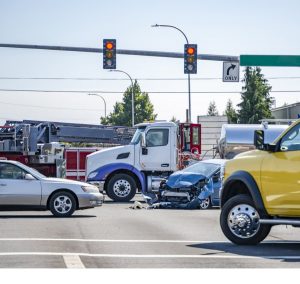 We all benefit from having safe drivers on the road. In New Jersey, motorists can complete a defensive driving course every five years. Serving personal drivers in Williamstown, NJ, and the surrounding area, Mike's Driving School offers an online defensive driving course. Learn more about how to complete the course and the benefits it offers.
Our Defensive Driving Course
Defensive driving means taking care to proactively reduce the dangers of operating a vehicle. A motorist who practices defensive driving techniques is less likely to get in a collision, helping to keep themselves and other drivers safe. Proper defensive driving can also help maintain your vehicle so that you don't need service or repairs as often.
Mike's Driving School offers a six-hour defensive driving class, also sometimes known as a point reduction class. While defensive driving courses are sometimes court-ordered, many drivers take them to save money on their car insurance. Premium reductions vary by insurance provider, so check with your carrier to see if you are eligible for a discount and how to apply.
If you've gotten a speeding ticket or have been convicted of another traffic violation, you know that points can be added to your driving record for different infractions. The number of points you have can affect your insurance premiums, and if you acquire too many points, your license could be suspended. Fortunately, you can get a two-point reduction on your driving record by taking a class at one of the state's approved defensive driving schools. After a year with no driving incidents, another three will be removed. This class can be completed once every five years.
Please note: The point reduction and insurance benefits are only accessible through the online version of the defensive driving course.
How to Complete the Defensive Driving Course
Our defensive driving course is offered through Garden State Safety Council and is approved by New Jersey Motor Vehicle Commission (NJMVC). Although the course takes six hours to complete, you can work at your own pace. You don't need to complete the entire course in one sitting – you can log on and off and the online course will save your progress.
You can register for this course online and begin at any time. Once you have completed the course and paid the course fee, you will receive a certificate of completion. If you don't pass the final examination, you can retake it after reviewing the course material.
After passing the defensive driving course, Garden State Safety Council will notify NJMVC so they can update your driving record. If you have points on your license, NJMVC will then automatically reduce your active point total by two. You can request a copy of your driving record from NJMVC if you would like. If your insurance company offers a reduction on your premium, they may request a copy of your certificate of completion.
About Mike's Driving School
We're more than just a defensive driving school: Mike's Driving School is home to a wide variety of courses for beginners and experienced drivers. Our other courses include:
Teen Driving Course: This class is available for teenagers aged 16 and up. Our instructors provide door-to-door service and help new teen drivers gain confidence in a safe setting.
Adult Courses: We have initial, refresher, and evaluation courses for licensed adult drivers.
Commercial Driver License (CDL) Program: We hold several different CDL school courses at our Clayton, NJ, campus to prepare students to earn a Class A or B license. Some courses also have an add-on forklift operator certification.
Each course is led by patient, knowledgeable driving instructors and all vehicles have dual controls for maximum safety.
Get in Touch With Mike's Driving School Today
At Mike's Driving School, we're committed to helping both personal and commercial drivers be safer on the road. With an experienced staff and locations in Williamstown and Clayton, NJ, we've been serving drivers throughout the state since 1993. Our team is standing by to answer any questions you may have about our driving courses. For more information about defensive driving courses, contact us today.